I usually almost never write about my life in this blog, but I'm going to make an exception this time.
A couple of weeks ago, the management of my apartment building decided it would be a good idea to fix the roof so water would stop to infiltrate into my room & another one.1
It sounds like a great idea, right ? Except here, in Thailand (where I'm living for the moment), it's the rainy season. And they started by destroying the roof without putting any kind of other temporary protection first.
The result ? After a few days, I got more and more water flowing into my room ; I put buckets and stuff, but as it was dripping a bit from everywhere, there was still some water getting on the wood parquet.
Then what ? The wood started to swollen…

Enough was enough, we couldn't stay in that room anymore, so last week, with my wife we had to move to the next one, spared from all that watering issue. It took the best of 3 days to move & set up everything in the new room.
But the problems didn't stop there..! Apparently, this new room is a den for singing pigeons, who like to train between 6 & 9 am everything damn morning..!

So my nights have been sharply reduced. I'm trying to go to bed early, but it's not always possible, so I missed a few hours of sleep…
So as you can see that last week has been eventful and busy on the personal side. So the professional side took a hit, and I didn't do half of what I hoped.
I put almost everything in place for the intro sequence though, so I'm relatively confident I'll be able to finish it this week (except if the bad mojo keeps going on

). And I may even be able to start on the new specialization trees & classes, which is the last main part missing to finish the game..!
Oh, also last week, the 2D artist delivered the game logo. I tuned the color theme by myself, and I think the result is pretty nice ; you can see it at the top of this page, and if you hadn't noticed it so far, I'm putting it againt just below :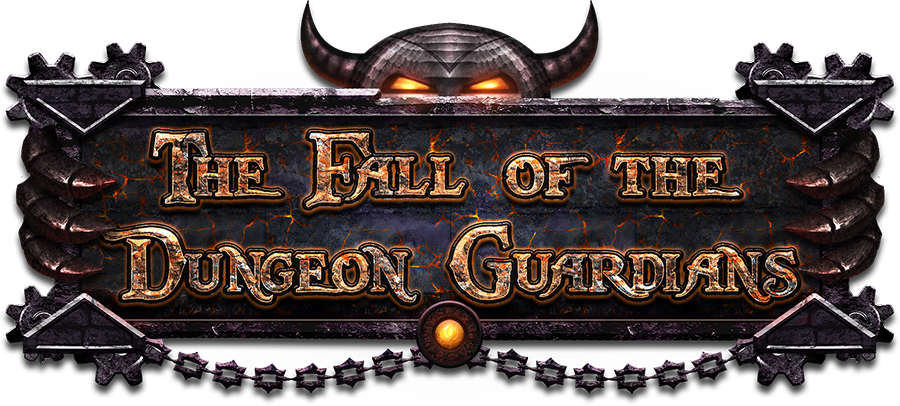 That's all for this time, see you next week with better news I hope !

---
this issue has been going on for years, and they haven't been able to fix it so far ↩