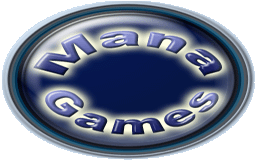 Tennis Elbow Manager 2 v1.0 !
Newsletter n°48 – July 5th 2019
Tennis Elbow Manager 2 v1.0 released
After more than 2 years of hard work, here finally the version 1.0 of TEM2 !

This is not the end of the development though, and I'll add more small features in the incoming months, and bigger features over the years, and of course I'll keep on fixing reported bugs..!
And if you had missed the previous newsletters, here the main new features since TEM1 :
Men Tour starts in 1973 & Women Tour in 1983
Fictional years are generated in real-time, so each playthrough sees different top players in the future
Junior players, management and training
New menu design
Olympics
Better injury handling (eg: can go on playing with the risk to get more injured)
Training Schedule (can save a training schedule & reapply it)
And of course, the 3D Matches, coachable in real-time, and you can even take control of your player if you want to
You can download & play the demo for Windows & macOS now :
| | |
| --- | --- |
| Free Demo ~200MB | Free Demo ~280MB |
A couple of games of a CPU vs CPU match
If you have already bought TEM1, you can enjoy a discount from this page (and get a discount on TE2013 and TE4 if purchased with TEM2) : https://www.managames.com/tennismanager/promoTEM1_en/
If you have already bought TE2013, you can still use the promo link in your TE2013 License Key email to get TEM2 with a discount (and get a 40% pre-order discount on TE4 if purchased with TEM2). If you have lost your License Key email, go here : https://www.managames.com/Key_en.php?Lost
A bit of news from Tennis Elbow 4
I just started yesterday to work on TE4 specific development (ie: stuff that are not for both TEM2 & TE4, but only for TE4).
I hope to get a prototype by end of July. This will be mostly TEM2 with the new TE4 menu theme and one new 3D stadium.
I'll then send an email with the download link to everybody who will have pre-ordered the game.
You still can pre-order the game now with 10% off :
You can also add TEM2 with 40% off on the order page.
The 1st Alpha should then come at end of August, with more 3D stadiums, and possibly new 3D players. The Online mode will likely not arrive before end of 2019, at best.
And here a few screenshots of the stadiums (it's work in progress, of course) to give you an idea where we are headed visually with TE4 :
And you can find more info about TE4 here : https://www.managames.com/Forum/topic15-30551.php
TE2013 Late Enthusiastic Sales
You can buy Tennis Elbow 2013 with a 25% discount.
On the order page, you can also purchase in addition TEM2 with 40% off, and/or pre-order TE4 with 30% off.
Have a nice day,
ManuTOO,
Mana Games