Tennis Elbow 2013
Order Full Version
(for Windows)

to order the Mac OS X version, click here

to order the Linux version, click here
Register now and participate in the most prestigious tournaments of a world tennis tour ! Will you be able to finish the season at the top of the hierarchy ? To do so, you will have to beat the best players from all over the world..!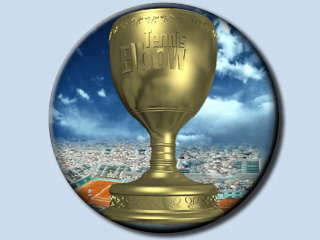 And discover the unique feeling of the different courts : grass, clay, synthethic, and even in-door game ! See if you can adapt your game and win on every surface !
In the full version you will receive:
World Tour mode to compete over 36 years with 3000 men or women players in more than 300 tournaments, from qualifying rounds to finals, in singles and doubles competitions
9 different surfaces : clay, green clay, grass, hard, blue-green hard, Classic synthetic, NewLine synthetic, indoor hard and indoor synthetic; each one with a specific rebound
More strike styles for your player : 6 services, 7 forehands, 1 backhand, 4 two-handed backhands, & 1 sliced backhand
No time limit anymore for online matches, even when you play against someone with the demo version
Free upgrade for all 2013 versions
Free Steam Key for the Steam version of the game
Attentive customer support
Hours of fun and excitement are waiting for you !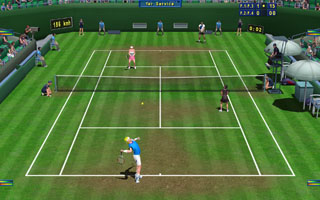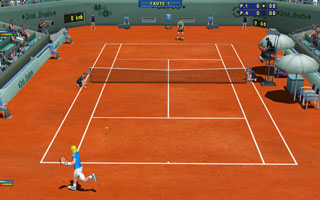 ---
To get the full version, you just need to register for only $14.95 (or 14.95 Euros). You will receive a key which will allow you to unlock your demo version so you can enjoy all of the game's features.
Fastspring: secure payment
credit/debit cards, Paypal, Amazon
BmtMicro: secure payment
offers alternate payment ways
You will receive your key as soon as possible after checkout of your payment. Usually, within 10 minutes after receipt of your payment.
With your key you will also receive all the necessary information to easily activate your copy of the game.
Payment Processing
All correspondence (including License Key) is sent to the primary email address specified in your order. Please ensure the information you provide is up to date.
If you don't receive your key quickly, check that your anti-spam program didn't stop it: the subject of the email is "Tennis Elbow 2013 - License Key".
If possible, authorize emails from @managames.com in your Spam Filter settings, to prevent it to stop the license key email.
45-Day Risk-Free Guarantee!
If you're not satisfied with Tennis Elbow 2013 just let us know why and you'll receive a refund.
Note: a $3 (or €3) processing fee will be deducted to achieve the refund.
Security Information
We have chosen Fastspring and BmtMicro to process your orders due to their high-level attention to customers' security needs and extensive support. They are available by email to answer any queries about order security.
Mana Games does not receive sensitive information from Fastspring nor BmtMicro, regarding customer details, i.e. credit card numbers.
Your email address won't be given/sold to any 3rd party (Mana Games hates spammers).
As a registered user, you may receive an email letting you know when a new version of the game is released.