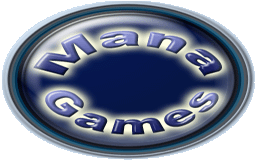 Tennis Elbow 2013 v1.0d Released !
Newsletter n°38 – May 30th 2014
Help Tennis Elbow to get on Steam :
if you have a Steam account with at least 1 purchase done, you can vote to get Tennis Elbow greenlighted so it could be released in the Steam online store ; to do so, click on this link and then click on the "Yes" button a bit under the video : http://steamcommunity.com/sharedfiles/filedetails/?id=93033839 . This will help the game to get more exposure. We're almost there, so each vote count ! Thanks for your help !
Tennis Elbow 2013 v1.0d Released on Windows, Mac & Linux :
here an update for Tennis Elbow to enjoy tennis even more during this summer ! The main improvements are a bunch of new strike styles created by the Modders megyaem30 & emmainf, as well a ton of new hair styles for Male & Female created by miharu0607.
But it also includes a good bunch of gameplay tuning & enhancing, and the usual bug fixes; the whole list can be seen in the Forum.
This update is free for everybody who already bought TE2013, as usually.
/!\ Updating for Mac & Linux users: when you update to a newer version, you have to transfer the "Profiles" subfolder from your previous TE2013's directory to the new installation folder to keep your saved games ; do not overwrite your current game folder with the new one, else you'll lose your saved games (they might end in the bin, so still in recoverable state, though). Copy over your "Key.Txt" as well. Then launch the game & select your Profile if you had created one.
Download link :
Have a nice summer full of tennis !
Mana Games