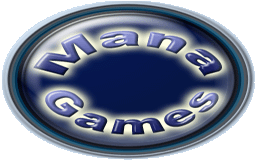 Tennis Elbow 2013 v1.0a Released !
Newsletter n°34 – June 7th 2013
Tennis Elbow 2013 v1.0a Released on Windows, Mac & Linux :
And here again, another update enhancing your game experience !
This version v1.0a features these main additions :
Online Coop Doubles (for Windows only) : play with an online friend against 2 CPU players
Many new Modding features, including a new way to install Mods, which should make the whole process much easier
Recordings Menu, allowing to easily record & replay all your matches
And it also includes several other little changes ; the whole list can be seen in the Forum.
This update is free for everybody who already bought TE2013, as usually.
Note : since a couple of months, TE2013 is also available on Linux ; it should work on most recent distribs.
Download link :
Best regards,
Mana Games