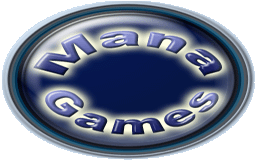 Tennis Elbow 2013 Released !
Newsletter n°33 – January 26th 2013
Tennis Elbow 2013 Released on Windows & Mac OSX :
TE2013 isn't a new edition of the Tennis Elbow series ; it could have been called TE2011 v1.0g, but for easiness, it has been renamed to TE2013 as the Player & Tour bases have been updated to beginning of 2013. This means it's a regular update and thus it's free for everybody who already bought TE2011.
But that's not all, there are always these new features :
Outfits : a bunch of new outfits for men & women designed by Dilima & Torto ! (and you can find a lot more of their creations in the Modding Forum )
Training Club : "Continue Later" option for matches in the Training Club (available from the "Give Up" screen)
Instant Stats : number of drop shot & volley drop shot winners
Online : more preset quick chat sentences, available through Preset Chat Key #2
And several other little changes ; the whole list can be seen in the Forum.
/!\Warning:
TE2011 saved games are not compatible with TE2013 ; so you should either finish your current game before installing TE2013, or install it in a new folder
Your TE2011 Key is compatible with TE2013, just install it in your TE2013 folder

Download link :
Tennis Elbow Manager v1.0i released on Windows & Mac OSX :
This is a quick update for TeManager, so you could also enjoy the updates made on the Player & Tour databases.
This update is free for everybody who already bought TeManager, as usually.
/!\ Warning : saved games from older versions are not compatible with this new version.
Download links:
Have a nice year 2013 full of tennis !
Mana Games