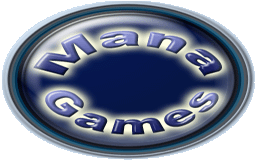 Tennis Elbow 2011 v1.0f Released
& End of Summer Sales
Newsletter n°31 – September 7th 2012
Tennis Elbow 2011 v1.0f released on Windows & Mac OSX :
This new version comes with a bunch of new features & improvements, the main ones being :
New animations created by the modders Lucian86, m4n4c0r & Jaydraco
Configurable racket string color & logo
Continuable season mode, at end of season
Reputation system for the Online mode
And many more : you can see the complete list in the Forum.
This update is free for everybody who already bought TE2011, as usually.
/!\ Updating for Mac users: when you update to a newer version, you have to transfer the "Profiles" subfolder from your previous TE2011's folder to the new installation folder to keep your saved games.
Download link :
End of Summer Sales, till September 21st :
You have to purchase with Paypal (which support all major credit/debit cards) to enjoy this promotion :

UK Slam 2012 Final of official TE Online Tour
Have a nice end of summer,
Mana Games