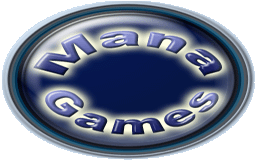 Tennis Elbow 2011 v1.0e Released
& Summer Sales
Newsletter n°30 – June 8th 2012
Tennis Elbow 2011 v1.0e released on Windows & Mac OSX :
The main addition of this new version is the new animations done by TE users : Neeky McDeez, Lucian86, m4n4c0r & Jono4Sure. All in all, that's more 40 strike styles & gestures integrated directly into the game so you don't have to modify the game by yourself.
This new version also remove most of the desynchronisations from the Online games, to give you more pleasure while playing online.
And we had also the usual tunings : you can see the complete list in the Forum.
This update is free for everybody who already bought TE2011, as usually.
/!\ Updating for Mac users: when you update to a newer version, you have to transfer the "Profiles" subfolder from your previous TE2011's folder to the new installation folder to keep your saved games.
Download link :
Summer Sales :
If you bought TE2011, you can get TeManager with 50% discount here :
If you bought TeManager, you can get TE2011 with 50% discount here :
Windows : http://www.managames.com/tennis/promo_en
And if you still didn't buy any game, you can buy a pack with both of them, with a 50% discount on the 2nd game :
Have a nice summer full of tennis !
Mana Games