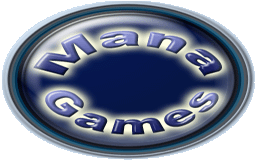 Xmas Sales !
Newsletter n°28 – December 20th 2011
For the upcoming year-end holidays, Mana Games offer you a lot of sales !
35% off for Tennis Elbow 2011
50% off for Tennis Elbow Manager
Get the pack Tennis Elbow 2011 + Tennis Elbow Manager at the normal price of Tennis Elbow 2011 plus 1 US$ or 1 Euro, which means almost 50% off for the purchase of the 2-game pack !
You can enjoy these sales till January 1st 2012 included.
Windows Versions
(Mac OSX Versions follow)
Tennis Elbow 2011 for Windows - 35% off :
Paypal:
secure payment
by Credit Card, online


Fastest solution to get your key


$16.22

€12.35
BmtMicro:
secure payment
by Credit Card, online
Select this if your country is not
one of the 103 handled by Paypal
Tennis Elbow Manager for Windows - 50% off :
Paypal:
secure payment
by Credit Card, online


Fastest solution to get your key


$12.48

€9.50
BmtMicro:
secure payment
by Credit Card, online
Select this if your country is not
one of the 103 handled by Paypal
Tennis Elbow 2011 + Tennis Elbow Manager for Windows - Price for 1 game + 1 US$ or 1 Euro :
Paypal:
secure payment
by Credit Card, online


Fastest solution to get your key


$25.95

€20
BmtMicro:
secure payment
by Credit Card, online
Select this if your country is not
one of the 103 handled by Paypal
Mac OSX Versions
Tennis Elbow 2011 for Mac OSX - 35% off :
Paypal:
secure payment
by Credit Card, online


Fastest solution to get your key


$16.22

€12.35
BmtMicro:
secure payment
by Credit Card, online
Select this if your country is not
one of the 103 handled by Paypal
Tennis Elbow Manager for Mac OSX - 50% off :
Paypal:
secure payment
by Credit Card, online


Fastest solution to get your key


$12.48

€9.50
BmtMicro:
secure payment
by Credit Card, online
Select this if your country is not
one of the 103 handled by Paypal
Tennis Elbow 2011 + Tennis Elbow Manager for Mac OSX - Price for 1 game + 1 US$ or 1 Euro :
Paypal:
secure payment
by Credit Card, online


Fastest solution to get your key


$25.95

€20
BmtMicro:
secure payment
by Credit Card, online
Select this if your country is not
one of the 103 handled by Paypal
Happy holidays to all,
Mana Games