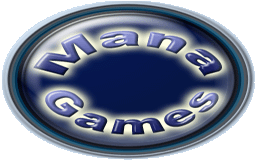 Tennis Elbow 2011 v1.0c Released
Newsletter n°27 – September 9th 2011
Tennis Elbow page on Facebook !
Let all your Friends on Facebook know that you like (or love!) Tennis Elbow !
Tennis Elbow 2011 v1.0c released on Windows & Mac OSX :
The last Grand Slam of the year is almost over, but you can go on with the fun and excitement of tennis by downloading that new update of Tennis Elbow ! And it's free for everybody who already bought TE2011, as usually.
Here the main new features :
New Strike Styles : 2 Serves, 2 Forehands, 2 Two-Handed Backhands
Better AI for the CPU Player, so he can rush net and volley better and more realistically
Tuned gameplay so Defenders and their powerful topsin will be easier to manage
And many many other things ; you can see the complete list in the Forum.
/!\ Updating for Mac users: when you update to a newer version, you have to transfer the "Profiles" subfolder from your previous TE2011's folder to the new installation folder to keep your saved games.
/!\ Warning for Mac users: this new version of TE2011 doesn't support Mac OSX 10.3.9 ; you must have Mac OSX 10.4 or better to play it.
Download link :

Tennis Elbow 2011 Video - Beating a Defender on Clay
Tennis Elbow Manager Small Updates :
TEM still receives small updates now and then, so if you are a manager fan and enjoy to be a tennis coach, head to the forum to see what's new lately : Changelog for TEM.
Best regards,
Mana Games