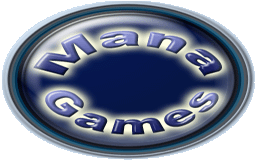 Newsletter n°22 – March 18th 2010
Tennis Elbow 2009 v1.0e released
Tennis Elbow 2009 1.0e for Windows & Mac OSX :
We're already in 2010 and TE2009 is still getting improved ! The version 1.0e brings a good bunch of new stuff & tunings and is free for everybody who already bought TE2009, as usually.
New Features :
New Strike Styles : 1 Service, 1 Forehand
Sound : many new sounds for the crowd..!
Gameplay : players deceleration lowered ; ie: you need a bit more time to stop to run ; it's closer of real life, but still a bit faster than real life to stop to run
Gameplay : Percentage of B1+B2 & B1 serves in slightly lowered when having the Service Consistency above the Service Power ; this should noticeably raises the number of double faults for people not using the Button 2 to do their 2nd serve
Gameplay : Counter style slightly enhanced ; he can now take the ball significantly earlier than other styles without much handicap
Gameplay : Kicked serve is a bit shorter
Gameplay : Ball difficulty raised when very short time to prepare a volley
Gameplay : Drop Shot harder to do when moving
Gameplay : Top Spin lowered when striking on the run
Gameplay : Auto-Positioning speed raised when smashing
Gameplay : Short Strike is too long on difficult balls, instead of becoming a strange drop shot
Gameplay : initial player speed after serve lowered, making it a little bit more hard to serve-volley
Gameplay : when missing a volley, there's less chance the ball will clip the net & fall on the other side
AI : CPU will now lob significantly less when he's close of the net
AI : CPU will do a tiny bit more long faults and a tiny bit less wide faults
Doubles AI : when serve-volleying CPU is going closer to the sideline
Animation : smoothed animation when still running at the end of a strike
Animation : Backhand slice tuned
Online : "Lag" has been renamed to "Delay" to avoid further confusion with the common use of "lag" word in the forum
Online : AntiDelay updated, it nows raises the Fast Deceleration so you need less time to stop to run when the Delay is high, which partly compensates for it
Online : Max Delay raised to 200ms (from 117ms) allowing to play with 400ms ping with minimal lag ; above 117ms of Delay, the game slows down a bit, up to ~20% with a 200ms Delay to give you a bit more time to react ; also, with 200ms Delay, this is pretty hard to volley, so the default Max Ping on Host creation is still 250ms ; if you want to change it when creating a game, you have to activate the "Advanced Options" in the "Misc Menu"
World Tour : very tall players (above 205cm) can now serve correctly
Animation : Head shouldn't look in the back anymore
AI : at net, the CPU will now almost always play a ball that should land on the side line, instead of almost never playing it
Doubles AI : both CPU shouldn't go to the same side anymore
Doubles : Human player doesn't want to catch the ball anymore when his partner is receiving a service
/!\ Updating for Mac users: when you update to a newer version, you have to transfer the "Profiles" subfolder from your previous TE2009's folder to the new installation folder to keep your saved games.