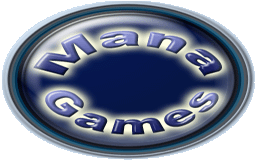 Newsletter n°21 – November 29th 2009
Tennis Elbow 2009 v1.0d released
Tennis Elbow 2009 1.0d for Windows & Mac OSX :
Here the last big update of the year for Tennis Elbow ! The version 1.0d brings a good bunch of improvements and is free for everybody who already bought TE2009, as usually.
New Features :
New Strike Styles : 1 Service, 1 Forehand
Animation : players now look to the ball !
Gameplay : on the short crossing passings, volley jump is now done slightly forward to cut the ball trajectory
AI : CPU can now use spin on the service (in Training Club, only with very low or high topspin skill)
World Tour : can see CPU vs CPU matches ; you can also take control of one or both of the CPU players (if you quit the match before it ends, the score won't be kept and will be re-simulated from the beginning)
1 new court : Green Clay
Online : Experimental method to block Demo versions + Chat recording ; report bad online behavior in this topic : www.managames.com/Forum/topic8-2789.php
Gesture : Cheer Jump tuned
Animation : better legs animation when striking the ball while walking/running backward
Animation : Serves 1 & 2 tuned a bit
Gameplay & Animation : volleys animations tuned so the wingspan is wider, allowing to catch more balls at net
Topspin : when hitting a ball on the run, topspin is slightly lowered ; defender's topspin bonus has been lowered ; in addition the CPU puts globally a bit less topspin in the ball
World Tour : score simulation tuned a bit to take account of the less powerful service of the women, compared to men
World Tour : Players' ranking updated for end of year 2009
Gameplay : 1-hand Backhand handicaps raised a bit on difficult balls (ie: struck in the Red/Orange part of the Danger Zone) and on balls higher than the shoulder
Gameplay : lob precision lowered, especially with a low lob skill
AI : CPU rushes the net a bit more smartly
Gameplay : the Danger Zone reflects now the wingspan of the 2H-FH or/and 2H-BH (when having it) instead of the 1H slice strike, thus it's easier to position yourself when doing your normal 2H strike
Gameplay : easier to get Kicked Serve in
Online : the Block Chat feature also blocks the Quick Chat
World Tour : can close the game at end of match, before coming back to the menus, without problem
Gameplay : low volleys don't go out anymore when prepared very early
Gameplay : most lobs that were supposed to be too long were actually landing on the baseline
World Tour : Davis Cup Matches should be counted with the correct surface in the statistics
World Tour : correct round displayed for Head To Head Master Cup Matches
Online : cannot have the Service Power above 70% anymore in Fair & Tourney Modes
/!\ Updating for Mac users: when you update to a newer version, you have to transfer the "Profiles" subfolder from your previous TE2009's directory to the new installation folder to keep your saved games.
With a bit of advance, Mana Games wish you to have some great end-of-year holidays,
Subscribe / Unsubscribe newsletter :