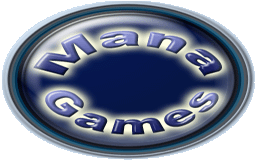 Newsletter n°20 – September 4th 2009
Tennis Elbow 2009 v1.0c released
Tennis Elbow 2009 1.0c for Windows & Mac OSX :
And one more big update for Tennis Elbow ! The version 1.0c brings many improvements and is free for everybody who already bought TE2009, as usually.
New Features :
New Strike Styles : 1 Service, 2 Forehands

Animation : Legs are correctly animated when doing a strike on the run..!!

Animation : New Anims for the Return of Serve Waiting

1 New Racket

4 New Gestures : Jump & Cheering Fist when winning a point, Hit Forehead & Silly! when losing a point

Sound : 2 new Crowd Behaviors => Reaction on a Ball that touches the Net, and Disappointment

World Tour : can set any player to CPU or Human control before each match, so a friend of yours could take the control of your double partner or your opponent

Modding : Cam Settings can now be loaded from the Court.ini, allowing easier share of new courts with a custom camera angle ; see "Data\HowToMod.html" for more details
Gameplay : Jump Bonus at Net raised for Puncher, Varied & Counter Styles, so it's more interesting to pick them

Gameplay : Low Volleys done with B1 are a bit deeper & a very little bit faster when prepared early with high volley skills

Gameplay : Short Strike speed lowered when Power is around 0%

Animation : if started a strike that shows the slice animation (ie: slice or dropshot) and then change to another type of strike, the animation will morph to the normal strike style ; and vice versa from normal to slice animation

Animation : Sampras Serve (n°1/3) tuned a bit

AI : CPU player now rushes the net a bit better & volley globally a bit better (*)

Online : CPU serves a bit faster
Doubles : Serve Left/Right sensitivity is now the same than in Singles

Doubles : CPU tries now to catch the ball when receiving a sliced serve on the line

Online : a little bunches of fixes that should hopefully lead to less Desync in Online Doubles, but also maybe in Online Singles & in Match Replay

Point Replay : Animation Blending Fixed

AI : the CPU player wasn't using his jump ability at the net, this is now fixed (*)

Double Match Record : demo filename is now correctly renamed at the end of the match
(*) The CPU Volleyers are back : with these 2 points the CPU now volleys a lot more efficiently, and although CPU Volleyer is still likely the easiest style to beat, it shouldn't be too easy anymore..!

Because of the new animation style when doing a strike on the run, it is now possible to touch some ball that you couldn't touch before ; this kind of strike will always lead to a fault, either a poor ball on the side or in the net, so globally it doesn't change the gameplay, it just changes some Winners into Errors in the Match Stats
/!\ Updating for Mac users: when you update to a newer version, you have to transfer the "Profiles" subfolder from your previous TE2009's directory to the new installation folder to keep your saved games.
Enjoy all these new additions..!