Tennis Elbow Manager 1.0a for Windows & Mac OSX :
Women Tour has been added to TeManager : now, you can choose to play the Men Tour or the Women Tour. Women gameplay is even slightly different, as their physical potentials are a bit lower than men's ones.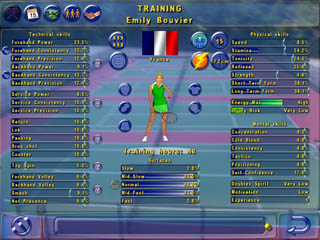 Tennis Elbow 2006 1.0c for Windows :
If you missed the release of the version 1.0c of Tennis Elbow 2006 for Windows which happened on last September you can see the list of the numerous improvements in the ChangeLog in the Forum .
Mainly, the improvements are for the online mode, as well as some little AI fixes for the CPU players, and also now, Warn Up mode is forever available, even after the trial period ends.
Download link :