Davyd_1982 wrote:My friend, you need to activate DEV MODE on the tennis.ini in your Tennis Elbow 4 game to these key shortcuts appear in your game, I have tested this right now and when you activate the dev mode and go to the game controls settings you can see these shortcuts to edit your court lines !!!
I have DevMode enabled
When you tell me activate DevMode you mean the line that we find inside of Tennis.ini, this last one file is located in the TE4 root, right?
I don't know what step i'm making bad or if the game is with some bug, or maybe some update.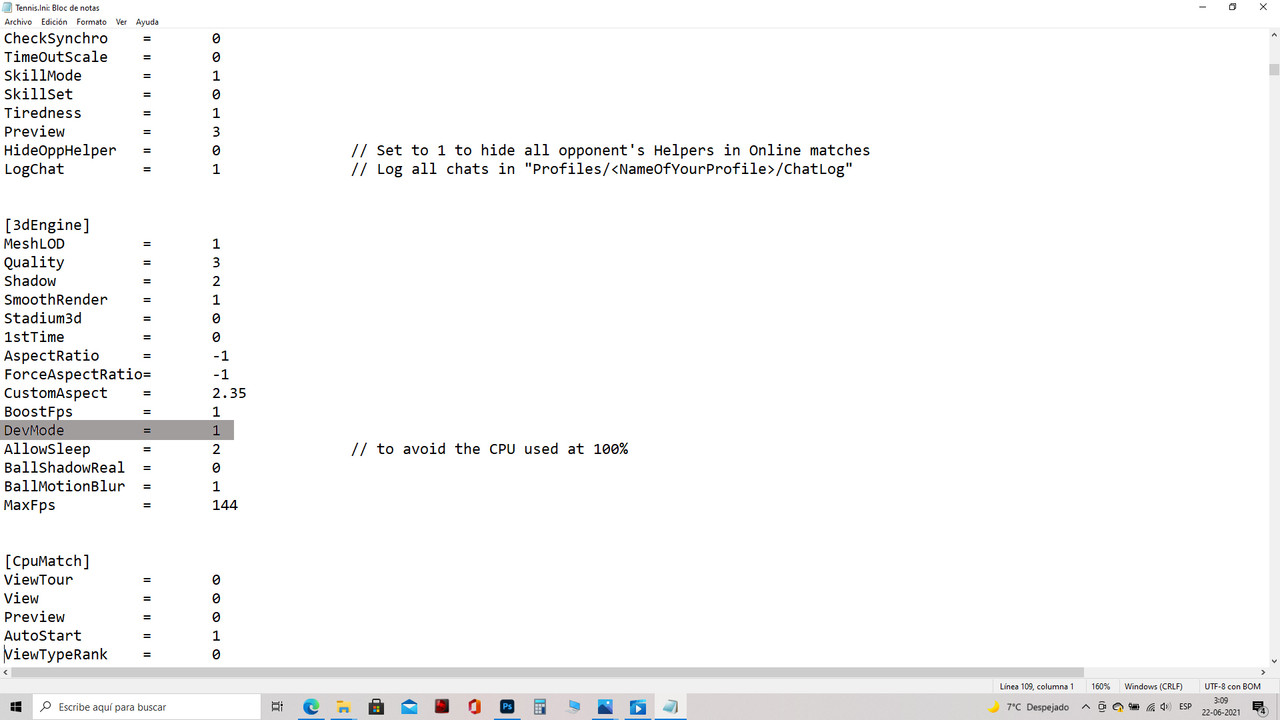 '