GRINDIN' IT OUT ON THE GRASS IN RAINY DEPRESSING ENGLAND.
But, first, we get to delay the trip to ugly England for a week... because Coach Leelee bought a grass court to practice on! A grass court. In Phoenix, Arizona. In June. That will burn and turn into clay within a few minutes. Just like Wimbledon, LULZ AMIRITE, FEDTARDS??!!
So, we skip Birmingham. A Tier III with a 56 player draw. Eww.
PAMELA: This is unfortunate. Did you know that I won Birmingham FOUR STRAIGHT YEARS? My fro pwned those grass courts like Zuluaga in Bogota. My sage advice and experience...
Nobody cares.
EASTBOURNE, UK - TIER II
R32 - Federica BONSIGNORI (ITA).
Clay jabroni. Watch us lose.
6-1 6-4. Yay.




R16 - [7] Sabine APPELMANS (BEL)
Oh, Sabine. The quirky lefty. Not all Belgian players are repulsive looking. She's a talented varied player around 80 in all stats, except power. This will be tricky, so Brie uses 20 experience points.
6-4 6-1. Win.




QF - [1] Jennifer CAPRIATI (USA)
Jen completely changes her game, running to net every point, but this is grass, and...
6-7(4) 6-2 5-7. AAAAAGGGGG.
Oh, come on! Coach Leelee's team can't even tank matches correctly! What a world... let's get Wimbledon over with. Grass is for the cows.
WIMBLEDON 1991 - GRAND SLAM
R128 - DATE Kimiko (JPN).
KRUMM~!
. I'm surprised she's ranked so lowly at this point. She's also kind of a crappy varied player. But, we know her very flat strokes are a nightmare on grass, so 10 experience points. Slams are important.
6-0 7-6(1). Win.




R64 - Robin WHITE (USA).
Ugh. Ms. White is one of those random low-ranked players with great skills. Her volley skills are in the mid-to-upper 90s. But, her groundies are dreadful and her strength is only 16%. Another 10 experience points. Fight.
7-6(3) 6-3. Win.
Brie's serve is saving the day. Rarely getting broken.
R32 - [6] Mary Joe FERNANDEZ (USA).
MARY JOE FERNANDEZ: Ok, why do I have a coach that's always telling me to lose matches. In slams, no less. You know what Leelee. And Kolya. You're poopheads.

I QUIT.

And I'm becoming a really bad announcer that speaks in a monotone voice.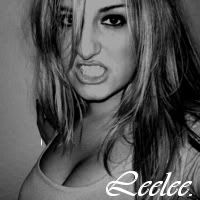 COACH LEELEE: GET BACK HERE!!! GRAAAARRR!! HRMPH!!
So, young Brie is on her own vs. Maria Jose. Who is very angry, and wants revenge for the CHEATING she has endured.
3-6 5-7. Mary Joe does not tolerate your nonsense. Bye, now.
Another slam ends in disappointment. Coach Leelee needs to find a replacement for Mary Joe Fernandez. And Brie is somehow 24th in the world despite being pretty awful. Next, SoCal! Yay!