Hello,
Tennis Elbow 2013 Mac v1.0 is released (Build 97-2013.1.25) :
OSX :
https://www.managames.com/download.php?T ... ac_fe1.zip
[Permanent direct download link to the latest version]
Linux :
https://www.managames.com/download.php?TeLinux_fe1.zip
/!\ Warning
:
- Your TE2011 Key is compatible with TE2013, just install it in TE2013 folder
- TE2013 saved games are not compatible with TE2011's one ; so you should either finish your current game before installing TE2013, or install it in a new folder
- when you update to a newer version, you have to transfer the "Profiles" subfolder from your previous TE2013's directory to the new installation folder to keep your saved games ; do not overwrite your current game folder with the new one, else you'll lose your saved games (they might end in the bin, so still in recoverable state, though).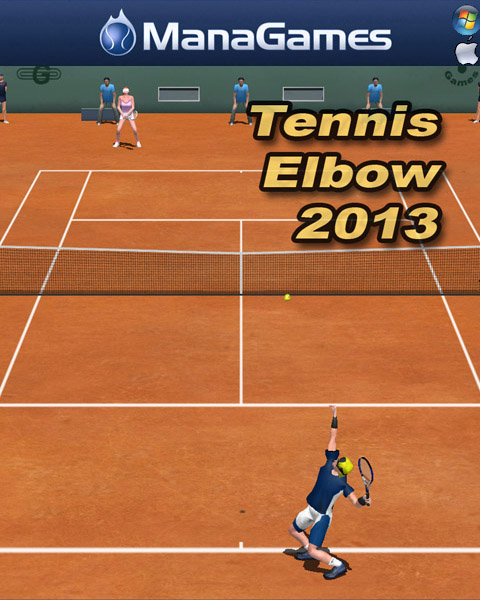 New Features :
- Outfits : a bunch of new outfits for men & women designed by Dilima & Torto ! (and you can find a lot more of their creations in the Modding Forum

)
- Tour Bases : men & women player bases & Tournament calendars have been rebuilt from scratch and updated to 2013 !
- Training Club : "Continue Later" option for matches in the Training Club (available from the "Give Up" screen)
- Instant Stats : number of drop shot & volley drop shot winners
- Modding : can have up to 65536 models instead of 256 for all outfits !
- Modding : can specify the "Outfit" entry to load for the player base (useful to use the different outfit codes with Sam's Patch)
- Modding : can specify the weeks the players were not on the Tour (ie: injured) in the Player base
Changes :
- Gameplay : strikes are now a bit more tiring when power is above stamina, and a bit less tiring when power is below stamina, especially on acceleration
- Gameplay : short slice combo is now : slice -> drop shot -> slice
- Gameplay : short slice forehand is slightly less short
- Gameplay : maximum average serve speed raised by 1%
- IA : CPU serve position is now a bit more far from center in doubles
- IA : CPU will now always try to do a passing or lob when his opponent stands near the net (instead of doing some normal shot in the middle)
- IA : CPU is now less likely to do a dropshot when his opponent runs back a bit
Notes :
- Changelog of previous versions is here :
topic15-9073.php