I've noticed some "issues" with the Junior tour when playing solo.
First of all: the points aren't calculated as in reality. They're calculated like in the Pro Tour: summing the best 18 results from the last 52 weeks.
In reality, Junior tour points are only the sum of the best
6
singles results and 1/4 of the best 6 doubles results.
In this screenshot, I've played 24 tournaments and have 1550 points (which is the sum of my 18 best results).
I
should
have 745 points instead, and be in the 10th spot instead of the 2nd, because 745 is the sum of my 6 best results. I don't play doubles, so there's no additional points from that.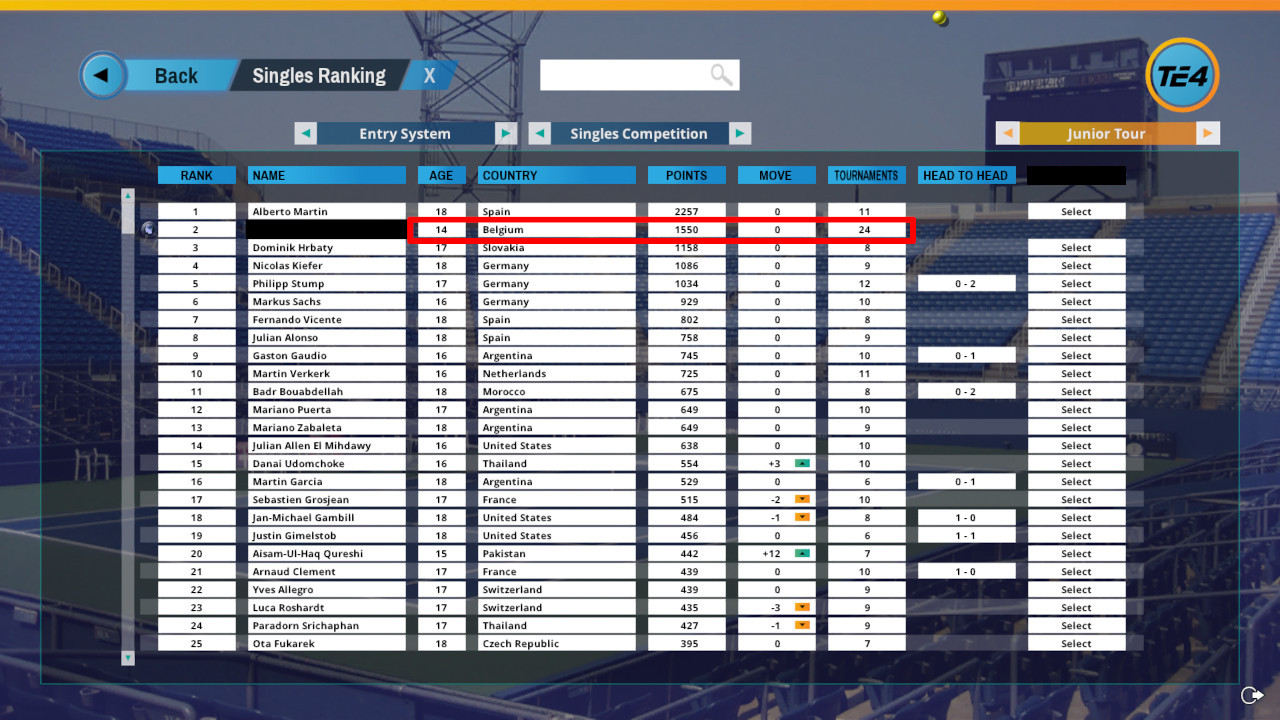 A second issue is in the prize money calculations. They always show "0$" in the Junior tour, both for yourself and other Junior players.
Pro players have the accurate amount listed on the activity sheet.
The prize money summary on the right of the same screen however
does
show the exact amount, so it's probably just a display issue and certainly not a calculation issue.
See the red squares on the following screenshot: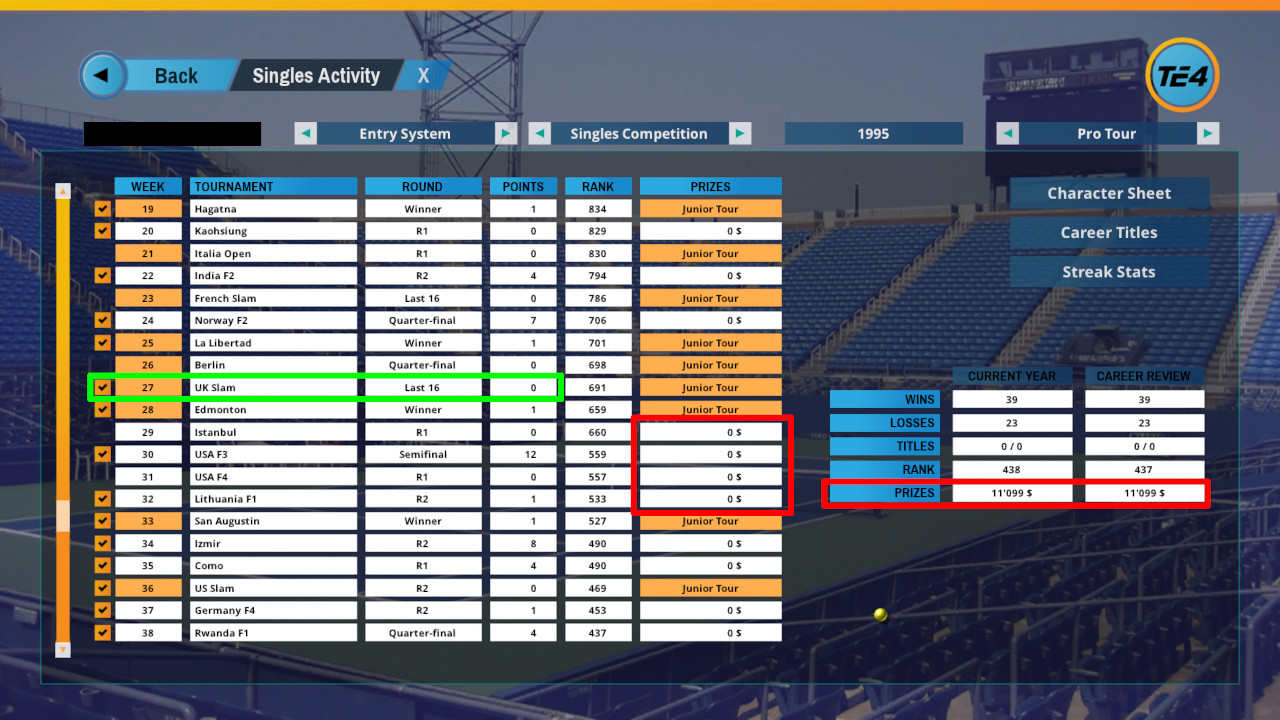 A third issue is in the "Tournament limit", as seen on the right of the screen for upcoming tournaments: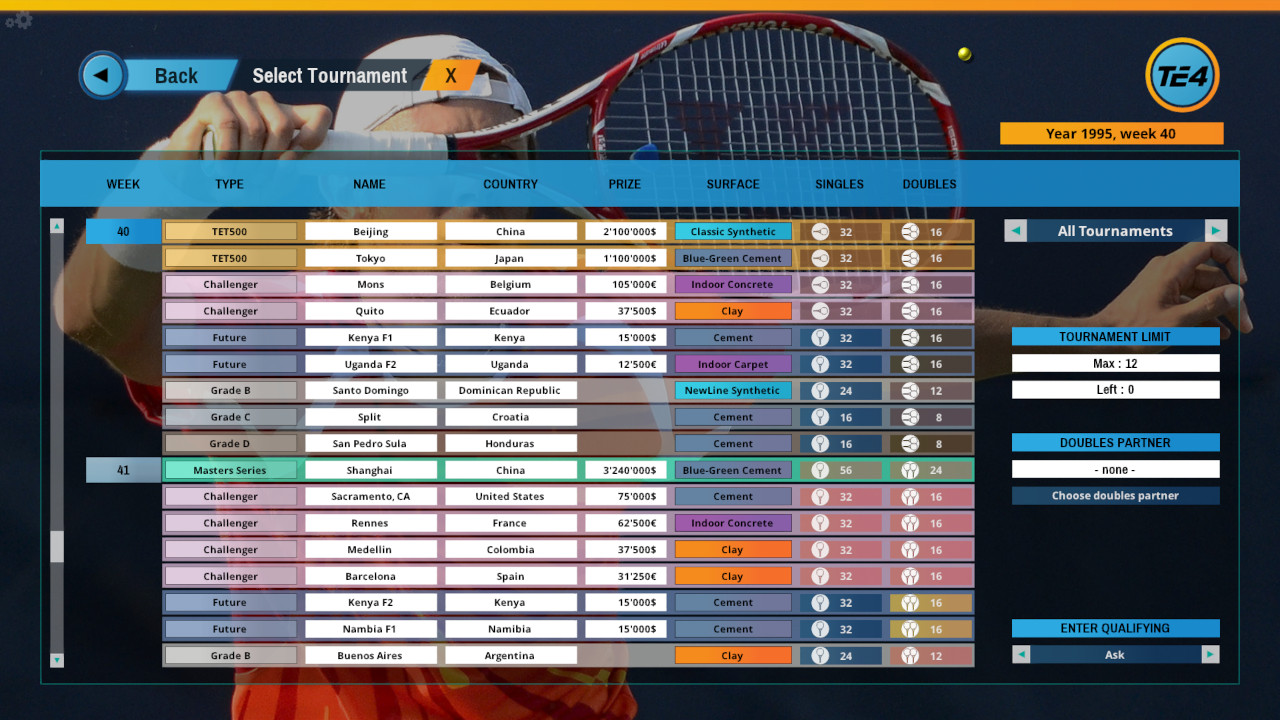 I assume this means that junior players can only play 12 tournaments in the entire year?
In my current playthrough, however, I've played (at least) one tournament *every* week (doing qualifiers as well if allowed because of an early exit) and have thus shot way past that limit of 12. The game hasn't told me that I couldn't play anymore games this year. Is this an oversight, or is that tournament limit something else?
If it's an oversight, that would certainly explain why I've been able to max out all my stats already (according to the age-related skill cap), as I've been accruing far too many training points from all the matches I've played...