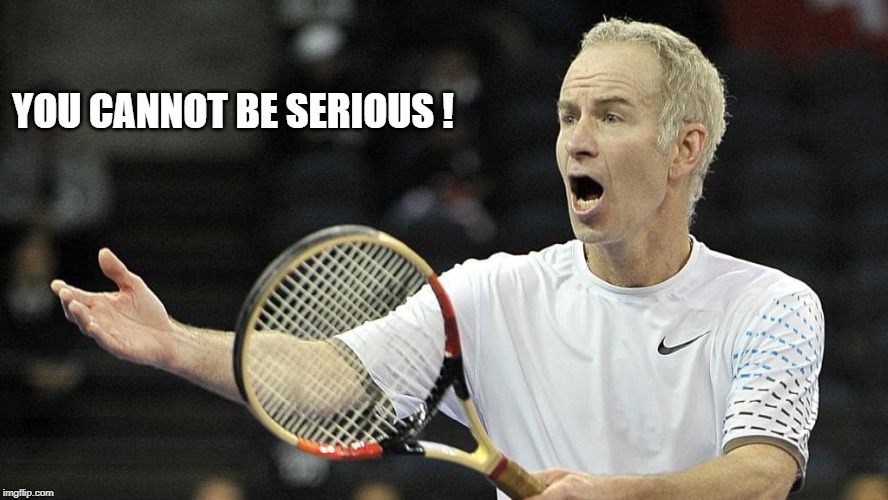 Well, hello everybody and welcome to a new show where I will talk about the tournaments and matches that will take place at the Australian Open. You can call me
The Commissioner of Tennis

If you look at the past, in 2019 Australian Open we can see that
JiJo
, the world number one from Canada won the tournament by losing just 2 games in the entire tournament which is an unbelievable performance, but the best thing that happened in that tournament is the final ! It could have been a phenomenal final but
Mohamed
was constipated and he couldn't play the final ! He needed a surgery at his ass after that, but this year he said that he's ready to lose in the final again ! I wish him good luck though.
But who cares about the past ? We're in 2020 and we're ready for the first slam of the year. If we take a look at the seeds, there are no surprises
Seed 1
: JiJo - The main favourite to win the tournament, JiJo called by anyone else the "cyborg" is ready to win another grand slam. Can anyone take 3 games this time from him ? For sure not ! I can bet even my balls on him !
Seed 2
: Mohamed - Probably the second favourite to win the tournament, Mohamed will wish to not be constipated again if he meets JiJo. Maybe he is the guy to win 3 games this time ...
Seed 3
: Khalil Guedria - There's nothing to say about this guy, solid baselline player, he can be a threat.. but for sure his dream of winning another slam will be over in the semi-finals...
Seed 4
: Ousamma Hassad - That name sounds like a terrorist for me ready for a big battle this year at the Australian Open. Who knows, if the World War 3 begins, he might be able to win this tournament
The fans from Australia for sure will support LetsGoBro a big legend in the Mana Tour competitions, but I don't think he can do anything special this year at the AO
In my opinion,
as The Commissioner of Tennis
I think that the only way the world number one can lose this tournament is if the fire will hit the stadium when he plays, or he might get Diarrhea, who knows ?
Well that's all for today , see ya in the next edition of
MANA TOUR COMMISSIONER OF TENNIS
! I'll be back after Round 1